Explore our diverse portfolio of custom digital solutions built for agriculture, insurance, and climate tech. Partner with us for your transformation journey.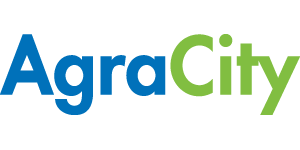 AgraCity
AgraCity Crop & Nutrition Ltd is a Canadian agricultural business that creates cost-effective, high-performance crop protection products and fertilizers delivered directly to farms.
Learn More
For AgraCity, Catalyst developed EAGLE, an in-house developed integrated solution for Customer Hub, Procurement, Inventory & Warehouse, Production, Order, Logistics & Delivery Management Systems with customizable Reporting & Dashboards, predictive analytics that transforms data into insights to support smarter strategic decisions. The solution helps AgraCity seamlessly integrate its various operations, including finance and payments; telematics for efficient route planning, delivery, order, and vehicle tracking; and even SMS marketing activities.

Agronomax
AgronoMax is a smart farm management system that offers sophisticated field monitoring and forecasting throughout the growing season.
Learn More
Catalyst lent tech expertise to Agronomax to develop its precision agriculture platform. We also created custom mobile and web apps for users. These range from infield scouting apps (note-taking), all the way to custom precision ag solutions for things like variable rate applications.

AtlasXchange
AtlasXchange incentivizes climate-friendly agriculture with an ecosystem that aligns the benefits of the carbon credit system with the needs of the agriculture industry.
Learn More
Catalyst built the world's first web 3.0 protocol for storing the core information from a carbon registry up on the blockchain. This protocol ensures that all the information used to produce credits is transparent while also allowing carbon credits to be transacted on the blockchain to allow for perfect traceability. This protocol is composed of a group of four smart contracts developed in Solidity and deployed on the Celo blockchain.

CarbonTerra
CarbonTerra enables carbon-neutral food production with technology solutions for farmers that simplifies the monetization of carbon offsets and helps in building a climate-friendly,
Learn More
carbon-neutral agriculture ecosystem that ensures maximum return on investment in sustainable agriculture practices.
Catalyst created a customized carbon credit protocol for CarbonTerra that allowed for the crediting of avoidance credits for areas that are currently under no-till farming and at risk of going full till and for crediting the preservation of trees on farmlands. Catalyst also set up the infrastructure and procedures required to quantify the stored carbon, create reports and submit them for approval with the partner registry.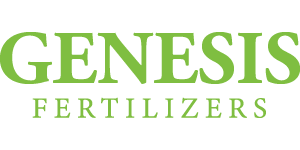 Genesis Fertilizers
Genesis Fertilizers is an alliance of Canadian farmers that is proposing to finance, design and construct a new, highly efficient urea production and distribution system.
Learn More
This involves a central production facility constructed near low-cost raw materials serving a Western Canadian network of strategically located farmer-centric SuperCenters.
Catalyst implemented the complete enterprise resource planning (ERP) solution to help Genesis automate and manage its core business processes. The ERP links all the operations of Genesis, including finance, supply chain, operations, commerce, reporting, manufacturing, and human resources activities, on one platform, helping it coordinate the flow of information and streamline operations.

GHGRegistry
GHG Registry is creating rigorous scientific standards that guide carbon sequestration while also giving projects the exposure to gain the funding that they require.
Learn More
It leverages the most cutting-edge science and blockchain technology to allow every project to be transparent to ensure real environmental improvements.
Catalyst worked with the GHG research team to create their first protocols, validate them and submit them to ICROA for approval. We also helped build their entire registry platform and the site from the ground up. The registry platform stores dozens of data points for each location submitted to the registry in order to accurately quantify credits and allow for the traceability of these credits.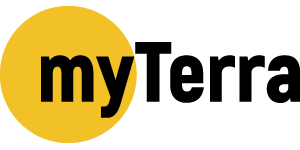 MyTerra
MyTerra is a precision agriculture platform for farmers to access the most updated farming data. Catalyst built the entire MyTerra platform from the ground up.
Learn More
This platform allows for farmers to access various information such as field sensor data, variable rate maps, weather data, claim carbon credits, etc, thus helping manage their business information, field data, insurance reports, and much more. Our team worked extensively with the farming community to optimize the UI/UX in order for farmers to have an easy time using it.
MPower Logistics
Mpower Logistics Ltd is a trucking company running a freight hauling business from Saskatoon, Saskatchewan.
Learn More
Catalyst implemented a bespoke fleet and driver management system and integrated it with the telematics system using Samsara for efficient route planning, delivery, order, and vehicle tracking, while the route optimization is done using Google Maps. Automated invoice processing & payroll processing with the respective finance applications and payroll systems.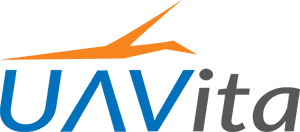 UAVita
UAVita is a designer, manufacturer, and integrator of purpose-built fixed-wing high payload autonomous drones.
Learn More
Catalyst provided technical expertise to UAVita Systems to successfully complete the world's first civilian long-range intercity autonomous drone flight. Catalyst also helped with legacy modernization and implementation of the Micropilot system which serves UAVita to maintain high standards for both hardware integrated into the systems and the software that drives them.
Get Ahead with our Innovative Solutions